Time Fantasy: Final Tower Tileset
A downloadable asset pack
Hold up! This pack is available as a bonus download for $5-patrons. Alongside everything else that patrons get access too, it's a better deal than buying this pack alone ... you'll get a download key if you subscribe to my Patreon page.
---
It's time for the ultimate challenge...
The villain's lair awaits...
It's the last dungeon of Time Fantasy...
The Final Tower!
This tileset is an expansion for the Time Fantasy RPG assets. It's compatible with all other graphics that I release in my Time Fantasy style. Can also be used as a standalone tileset.

Obviously inspired by Kefka's Tower from FF6-- the main idea of this set is to serve as the true finale for the Time Fantasy series. Half of the tileset is based around greeble tech, which is common with RPG final dungeons-- but also to cap off the Future and Steampunk sets.
The other half of the tileset is more of an organic mess-- rocky but of an unfamiliar material, meant to be reminiscent of FF6's Floating Continent or other similar dungeons. The overlap between these themes brings the set together in a way that gives it a feel of menacing wrongness...
Included:
Base tiles: two types of walls (with diagonal walls), terrain, stairs, etc
Wide variety of greeble and rocks to scatter on the ground
Pillars, vacuum tubes, and giant statues for setpieces
Three flavors of skeleton pit: toxic, blood, and ash
Animated doors with multiple color variations
Animated blinking lights, computer screen, and laser barrier
Bonus: World Map add-on tiles
Two color variations are included in this package: the "TF color" sheets use a color scheme that will fit with the colors of my classic Time Fantasy assets. The "full color" sheets are designed for general use with other assets, or with my new Time Elements series.
This pack includes versions formatted for use in RPGMaker VX/Ace and RPGMaker MV/MZ. If you are not using RPG Maker, the entire contents of the pack are on the single sheet file ("complete.png"), which includes the all of the tiles and animations.
---
Personal Note:
This is planned to be the final expansion set released for the Time Fantasy style-- we can now call the series complete! Of course, I will continue to support the classic style with regular releases to fill requests on my Patreon page.
Going forward, I will be working on a new series of assets. The first set of "Time Elements" has already been released. My art has improved a lot in the eight years (wow!) since I published the original TF set-- and I am looking forward to releasing new content that better makes use of my current ability level. You can think of the new Elements series as a sequel and upgrade to Time Fantasy.
I hope that my assets can help with your future projects too! Thank you!
---
These assets are made to fit with the other Time Fantasy asset packs:
This release is only possible because of generous patrons.
Check out my website at timefantasy.net for updates and freebies.
Purchase
In order to download this asset pack you must purchase it at or above the minimum price of $5 USD. You will get access to the following files:
tf_final_tower_12.24.22.zip
989 kB
Comments
Log in with itch.io to leave a comment.
I don't get Bonus: World Map add-on tiles
They should be in the .zip. There's two files in each of the three rpgmaker size folders, one file for each color variation. Called 'finaltower_worldmap_color.png". If you can't find them send me an email.
Your purchase form confused me and I bought it twice. My account has been deducted twice for this embarrassment. Hopefully I will get more compensation from you for this disastrous mistake from me.
I see it. Contact itch support, they can do a refund for you.
It's quite difficult and I'm not familiar with it. could you please compensate me for this part of you instead as I can't find it anywhere on your packages that I can afford.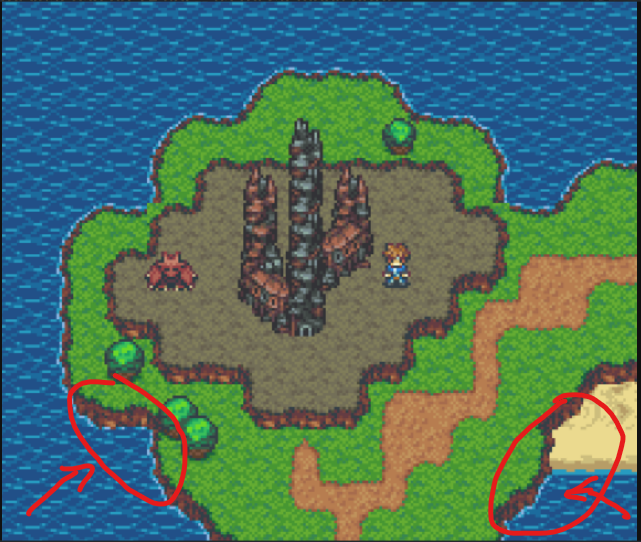 The fuck are you talking about dumbass? The purchase form is the same as it is for literally everyone else on Itch. It's your own fucking fault. It's only 10 bucks anyway.
Congratulations on finishing the series! I've learned so much about pixel art from playing around with Time Fantasy assets in my own projects so it's a little sad knowing that this is the end of the line but I'm looking forward to see where Time Elements will go!
Final Fantasy VI called, it wants its tower back! In all seriousness, great job. Cool aesthetic, I like the living computer / electronics. I am buying this for the angel wings. Look great!

So, could you please explain if Time Elements is also going to get its tilesets?
Yes, there will be new Elements tilesets